by Shalom Christian Academy and available here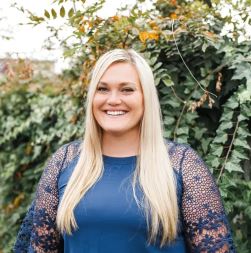 CHAMBERSBURG, Pa. – When Sarah Marquiss-Kropf's parents chose to send her to Shalom Christian Academy, they wanted to surround her with positive influences. A graduate of the Class of 2009, Sarah had no idea when she enrolled at Shalom how much this decision would impact her future.
While Sarah notes that she was never particularly fond of academics, she is grateful for the impact of Shalom's English department. "Shalom gave me a strong vocabulary and writing skills that have helped me throughout my life," she said.
Her favorite teacher during her time at Shalom was Science Teacher Mr. John Horner. She fondly remembers how he made the subject exciting and engaging. "He made learning fun," Sarah said. "You could tell he cared about you on a human level."
It was connections like these that made her time at Shalom meaningful. And while Sarah made many lifetime friends while in school; she is particularly grateful for her time at Shalom because it was during those years that she met the love of her life.