Mennonite Educators Conference (MEC)
Mennonite Educators Conference (MEC) is a professional development conference for Mennonite educators, early childhood through grade 12. This event occurs every other year and is comprised of workshops and keynotes on relevant topics in education. The conference is designed to strengthen teaching, classroom management and Christian formation skills.
The primary audiences for this conference are teachers and administrators of the Mennonite Schools Council schools. The​ event is also open to youth and children's pastors as well as educators at private or public institutions looking to strengthen their teaching from an Anabaptist perspective.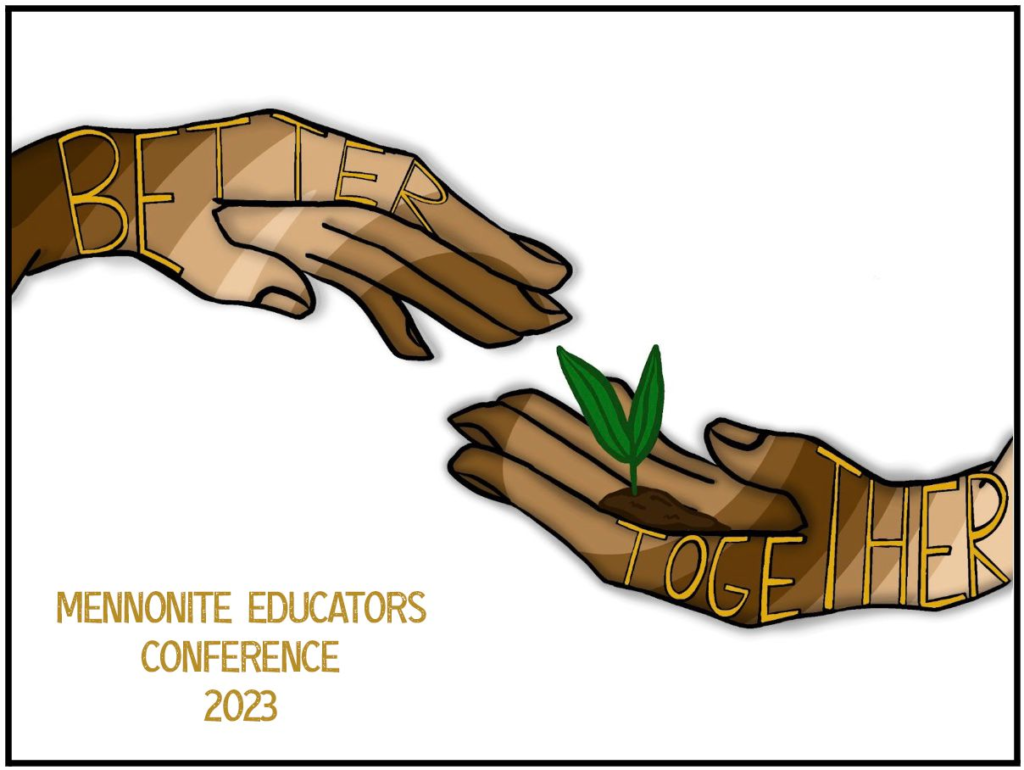 MEC 2023: BETTER TOGETHER
Registration deadline: December 15, 2022.
(After Dec. 15, a $40 late fee will be assessed.)
"Finally, brothers and sisters, rejoice! Strive for full restoration, encourage one another, be of one mind, live in peace. And the God of love and peace will be with you (NIV)."
2 Corinthians 13:11