Two seminaries, Anabaptist Mennonite Biblical Seminary and Eastern Mennonite Seminary are dedicated to providing theological training from an Anabaptist Mennonite perspective. Each of the seminaries is raising up leaders for both church and community. In addition to training pastors and preparing them for ministry the seminaries offer courses and degrees through local and extension studies that prepare graduates for ministries in a variety of fields from denominational and agency leadership, to work in mission, service and relief organizations, to business leadership and work of all kinds. A degree in ministry is growing leaders in the church, community and world.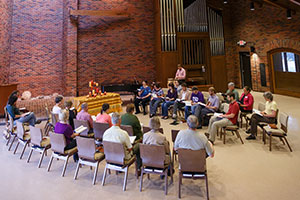 ANABAPTIST MENNONITE BIBLICAL SEMINARY
Anabaptist Mennonite Biblical Seminary (AMBS) is a Christian community focused on biblical study and leadership training for the church. Here faculty and students immerse themselves in exploring how the Bible guides us in our daily discipleship. Core values of disciplined study, worship, missional leadership, peacemaking, creation care and commitment to anti-racism permeate the curriculum. Students and faculty live out these values in community life on the campus in Elkhart, Indiana, and embed them in distance learning and extension programs, as well as the continuing education and non-traditional programs that AMBS offers.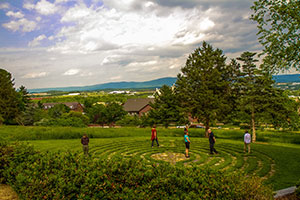 EASTERN MENNONITE SEMINARY
Eastern Mennonite Seminary shares facilities and history with EMU. This gives seminary students a unique opportunity to participate in the wider campus community. Eastern Mennonite Seminary's mission statement says that "EMS prepares men and women to serve and lead in a global context." Our theological framework guides our thinking about identity and vocation. Even though we are a seminary linked with Mennonite Church USA, we welcome various faith traditions and denominations in our classes.