by Randi B. Hagi | WMRA and available here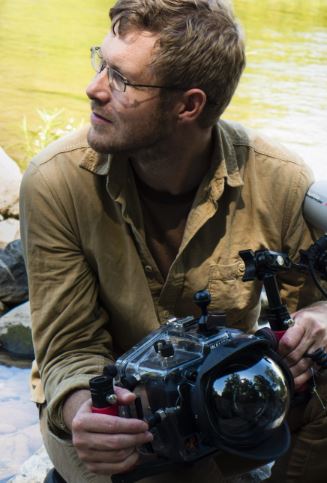 A Rockingham County resident was honored at the Wildlife Photographer of the Year exhibit in London earlier this month. WMRA's Randi B. Hagi reports.
Steven David Johnson of Broadway, a conservation photographer who also teaches at Eastern Mennonite University, was honored alongside international peers at the Natural History Museum's Wildlife Photographer of the Year event. His ephemeral photograph, "Pool of Wonder," is one of 100 images featured in this year's exhibit.
STEVEN DAVID JOHNSON: It is a clump of spotted salamander eggs that are just below the surface of a vernal pool in Augusta County. So, when you're looking at it, you see it's surrounded by moss, and you can also see the landscape in the background.
Johnson has been documenting Virginia's seasonal forest pools, where amphibians breed each spring, over the last decade.