by Bethel College and available here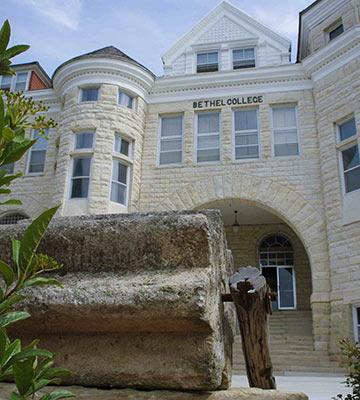 The Higher Learning Commission (HLC), Bethel College's accrediting body, has approved the college's proposal for a new major, Health and Human Performance, to begin in the fall semester of 2024.
Students in this program can pursue one of three concentrations: Exercise Science, Health and Fitness, or Health and Physical Education Teaching.
The announcement of HLC approval means Bethel can begin immediately to promote the program and recruit students for it.
The program will be offered, with all courses and concentrations, beginning in fall 2024.
Current faculty in the new Department of Health and Human Performance are Melissa Siemens and Matthew Dorton.
Siemens's specialty is Health and Physical Education Teaching, while Dorton's is Exercise Science, so the college will be seeking a faculty member with strengths primarily in the area of Health and Fitness.
"The Health and Human Performance major will prepare students for a field in which the job market is growing," said Robert Milliman, vice president for academic affairs.
"For example, according to the U.S. Bureau of Labor Statistics, from 2020-30, jobs in exercise science will grow 166%. In addition to the national growth of this profession, there is student demand at Bethel for all of the concentrations.