by Bluffton University and available here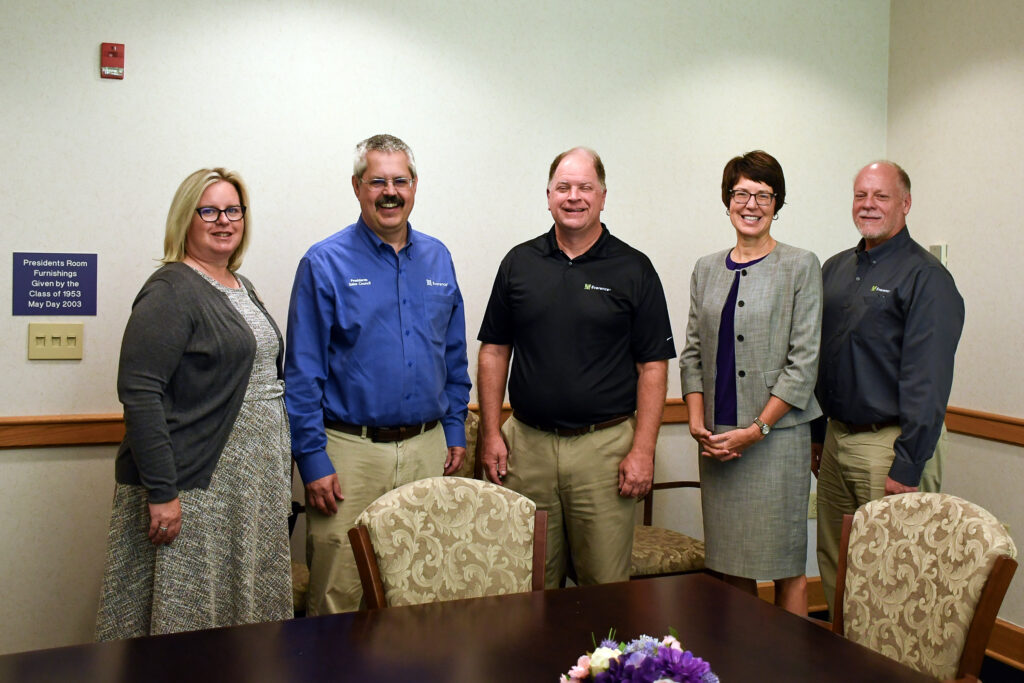 BLUFFTON, Ohio—Jane Wood, president of Bluffton University, and Robin Bowlus, vice president of advancement and enrollment management, recently accepted a $1.4 million gift from the estate of John and Erma Stutzman, which was presented by representatives from Everence Financial.
John Stutzman was born in Bloomington, Ill., and from a young age, fell in love with science. A 1950 Bluffton graduate, he later became a physician and practiced as a urologist. John was 91 years old when he passed away in Aug. 2019. His wife, Erma (Hunsberger) Stutzman, was born in Baden, Ontario, Canada, and attended Rockway Mennonite [Collegiate] in Kitchener and Teacher's College in Stratford. The couple met when Erma was serving as a Mennonite Central Committee volunteer teacher. They married in 1972 and created a life in Bloomington. Erma, who passed away in June 2021 at the age of 87, also formed a strong connection to John's alma mater.