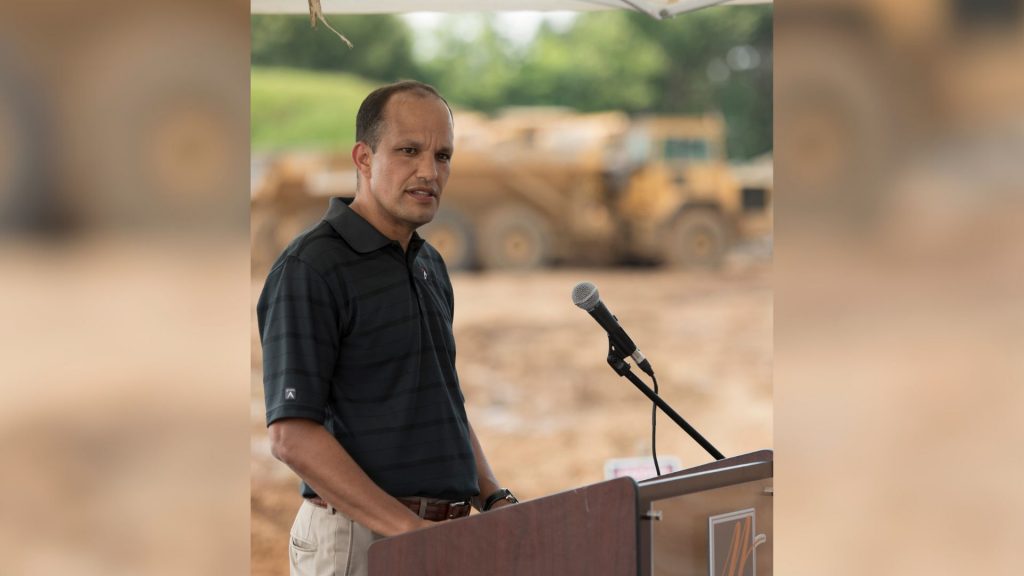 The trust-building servant leader
by Khalil Garriott for Eastern Mennonite University and available here
Alum of the Year Andy Dula '91 serves others while climbing corporate ladder 
Trust. It's a difficult principle to achieve, and once it's fractured, it's even harder to repair.
By prioritizing this core value, Andrew Dula '91 has risen to the top of his organization and led by example. As president of EGStoltzfus, a family-owned, full-service, 55-year construction business, his servant leadership style is admired by those within his sphere of influence.
As selected by Eastern Mennonite University's Alumni Association and its Awards and Nominations Committee, Dula is the 2023 Alum of the Year. The Alum of the Year Award is given annually to an alum who has been recognized for significant achievement in her/his/their profession, community or church. Not only is it given to honor the alum, it is also awarded to inspire EMU students and fellow alumni to live lives of service and vocational excellence.
"I am the child of a shepherd boy from Ethiopia and a trailblazing Mennonite missionary woman from Strasburg, Pennsylvania," Dula said. "The amazing things the two of them have done with their lives have immeasurably impacted me in ways that I know—but perhaps even more in ways that I do not."