Claire Thomas is 2nd Lancaster Mennonite student in 2 years to attend Pennsylvania Governor's School
originally published by Lancaster Mennonite School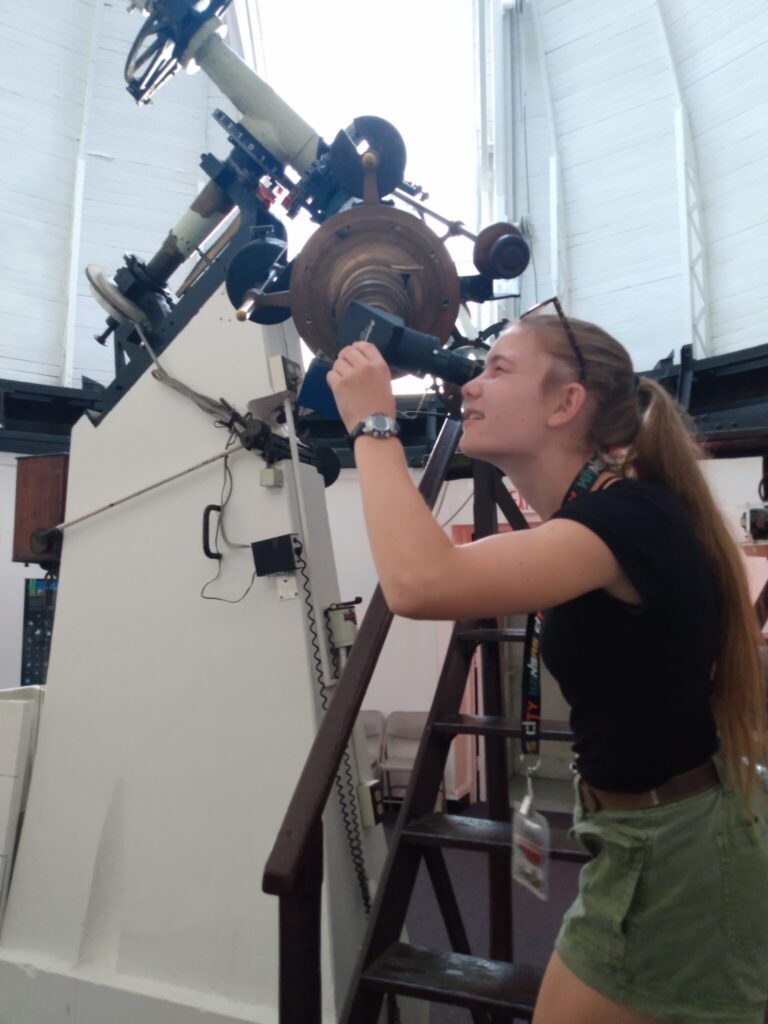 Last winter, Claire Thomas '24 applied to the Pennsylvania Governor's School for the Sciences, a program for rising High School seniors to spend five weeks over the summer at Carnegie Mellon University (CMU) working with faculty on advanced courses and individual research projects. Claire was selected as one of the top 70 science students from across the state to participate in this program, which is free to participants due to joint funding from the state of Pennsylvania, several businesses, and the alumni of the program. She lived on campus at CMU, worked with renowned faculty on core courses in mathematics and the sciences, and utilized University facilities for academic research.
Her typical daily schedule included academic core classes and electives from 8:00 a.m. to 8:00 p.m. including lab time for experiments, additional time for research, and weekly special guest lectures. It is an extremely rigorous experience that most alumni categorize as "life-changing". Her personal research project this summer has centered around astronomy, and she has been privileged to have access to the Allegheny Observatory, a famous and groundbreaking research facility from the early twentieth century. Her experience will culminate this week with the presentation of her research project at a symposium.
Governor's schools had been popular in the late 20th century as vehicles by which each state promoted excellent academic work among its residents and strove to motivate innovation and progress. Lancaster Mennonite boasts an additional recent participant, Emma Wilson '23, who attended last summer and will now be pursuing a degree in physics at Hamilton College in New York State, one of the top ten liberal arts colleges in the nation. We are proud to have two back-to-back recipients of selection for this prestigious program!