by Sara Hadaway, originally published by Hesston College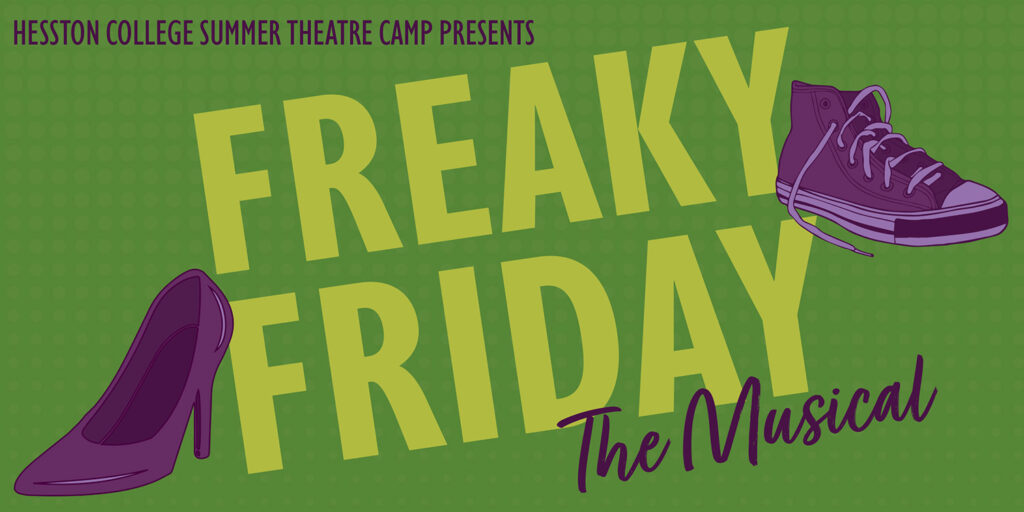 Student actors ages 11 to 18 are invited to stage a live theatre performance at Hesston College's annual summer theatre camp June 11 to 17. The weeklong theatre immersion will culminate in a public performance of the musical "Freaky Friday" at 2 p.m., Saturday, June 17, in the Hesston Mennonite Church sanctuary on the Hesston College campus.
Theatre camp offers students a chance to be fully involved in the process of creating something from nothing. Participants will have the opportunity to learn and expand on skills including vocalization, staging, choreography, safety protocol in the scene shop, scene painting techniques and how to thread a sewing machine. Students of all experience levels are encouraged to attend, even if they've never performed or used a drill.
"For the last nine years, even before it became an overnight event, the purpose of this camp has always been to tell stories and help young people gain confidence in who they are on and off the stage," says Rachel Jantzi, Hesston College Theatre director and professor. "There is a spot for everyone and all are welcome."
Theatre camp registration is $335 per person and includes lodging and meals for seven days and six nights, or $285 for day camp only. A discount is available for families registering more than one student. Participants can visit hesston.edu/theatre-camp to register online. Registration is due June 8.
"To put together an entire show in a week is crazy and a blast," Jantzi explains. "Also, our evening activities like going swimming, bonfires, movie nights and talent shows are a great way to build community and end each night before lights out."
"Freaky Friday" is a new, hilarious musical based on the classic book about a mom and teen daughter switching bodies for a day and learning to appreciate what each other has to navigate. This show is upbeat and touching, with fun music to coincide.