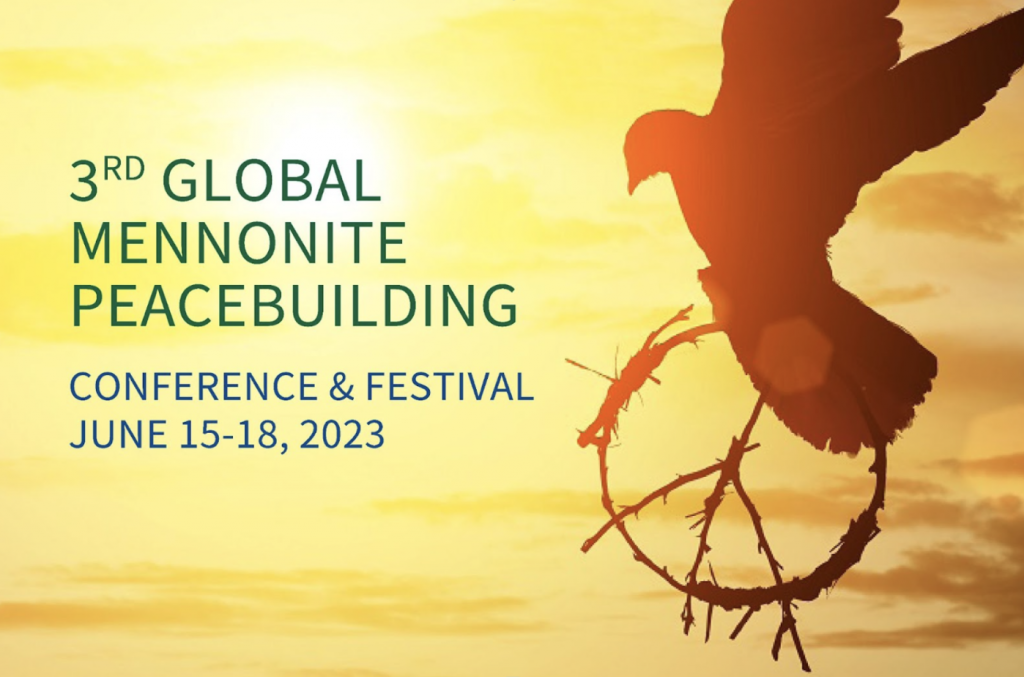 originally published by EMU Communications
Eastern Mennonite University will host the 3rd Global Mennonite Peacebuilding (GMP) Conference and Festival from June 15–18, 2023. The GMP Conference brings together Mennonite practitioners, artists and theologians from around the world to learn, share and discuss their work for peace. This year's theme is "Coming Together: The Journey of Faith and Peace."
Participants will experience three intense days of workshops, paper presentations, speakers and performances, all with the goal of learning from one another and deepening understanding of the breadth and depth of current global peacebuilding work among Mennonites worldwide. 
"These spaces have proven to be significant as they offer an opportunity to build relationships and to share diverse understandings and work related to different peacebuilding efforts around the world," shared Andrew Suderman, associate professor of Bible, religion and theology and chair of the GMP III Planning Committee. "Such events create wonderful opportunities to wrestle with our faith and practice, Christian and Mennonite identity, and what it means to embody Christ's peace in today's world."
EMU is just the third location for the conference and festival. The first was held in 2016 at Conrad Grebel University College in Waterloo, Ontario, Canada, and the second in 2019 in The Netherlands.
"We are excited and honored to host this conference and festival at EMU," said Dan Ott, dean of the School of Theology, Humanities and Performing Arts. "Bringing artists, practitioners and scholars together in the name of building peace resonates with our mission, and our beautiful campus in the Shenandoah Valley will be a fitting and inspiring atmosphere for this important work."
There are several ways people in the campus and local communities can get involved:
Come! Come and participate in the discussion. Come and meet others who are actively working for peace. Come and share with others how you are working for peace.
Donate to provide travel bursaries for participants coming from the majority world/Global South.
Volunteer! Welcome visitors to Harrisonburg and EMU, set up and take down different spaces, or drive participants to and from the airport. 
Visit EMU's conference web and Facebook pages for more information and to register.