ELKHART, Indiana (Mennonite Education Agency) – The Hispanic Ministries seminary program of the Mennonite Education Agency (MEA) was recently awarded a $9,000 grant from The Schowalter Foundation.
This grant will enable the Seminario Bíblico Anabautista Hispano (SeBAH) to offer an online continuing education course this September entitled, "The Journey of the Bible in the Spanish Language." The course is designed for Spanish-speaking Anabaptist Mennonites.
Marco Güete, director of MEA's Hispanic Ministries programs, is thrilled with this award. "It is a privilege to bring this course to Spanish speakers in the Anabaptist Mennonite Church," he said. "The course will offer a historical resource of great value that will enrich the students' knowledge of the scriptures. This project would not have been possible without the support of The Schowalter Foundation."
Arlan R. Yoder, president of The Schowalter Foundation, echoed Güete's remarks. "The Schowalter Foundation Board was pleased to support this project that will provide important and relevant biblical teaching resources for the benefit of many people within the Hispanic Mennonite churches," he said.    
Carlos Martínez García will be the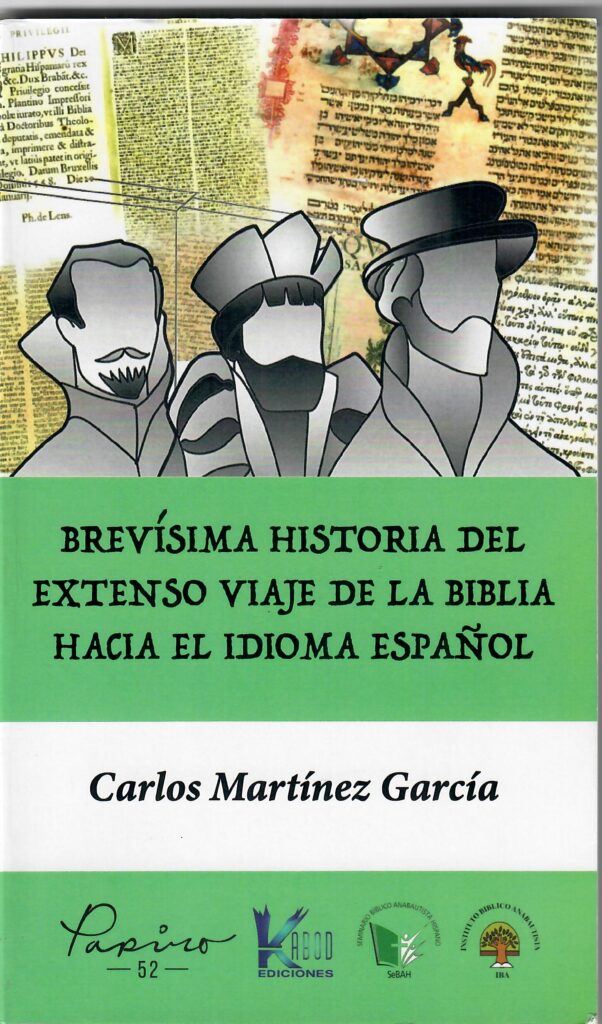 instructor and wrote the textbook for the course. He credits Casiodoro de Reina and Cipriano de Valera, Protestant reformers who played important roles in the translation of the Bible into Spanish in the 16th century. A member of the Mennonite Church of Mexico, Martínez García is a founding member and researcher at the Centro de Estudios del Protestantismo Mexicano (the Center for the Study of Mexican Protestantism) and is a lecturer and author. He prefers to be known simply as "a reader who writes."
The course will include six weeks of interactive, online instruction via video conferencing with written resource material, videos, and graphics. The Schowalter grant endowed the production of Martínez García's textbook, "Brevísma Historia del Extenso Viaje de la Biblia Hacia el Idioma Español," (Brief History of the Bible's Extensive Journey in the Spanish Language), and a series of 24 videos.
Mennonite Education Agency is headquartered in Elkhart, Indiana, and is the education agency of Mennonite Church USA, the largest Mennonite denomination in the United States. By partnering with schools and educational programs and helping them flourish, MEA works to strengthen Mennonite Church USA through education. To learn more about MEA's mission and work, visit www.MennoniteEducation.org.
The Schowalter Foundation was established in 1954 from the estate of Jacob A. Schowalter, a Mennonite from Newton, Kansas. The Foundation supports initiatives that follow the Mennonite convictions of service and missions, peacemaking and social concerns, and other programs and projects carried out by Mennonite Church USA and the Church of God in Christ, Mennonite, as well as Mennonite higher education institutions. To learn more about the life and legacy of Jacob A. Schowalter and The Schowalter Foundation's mission and grants, visit www.schowalterfoundation.org/.