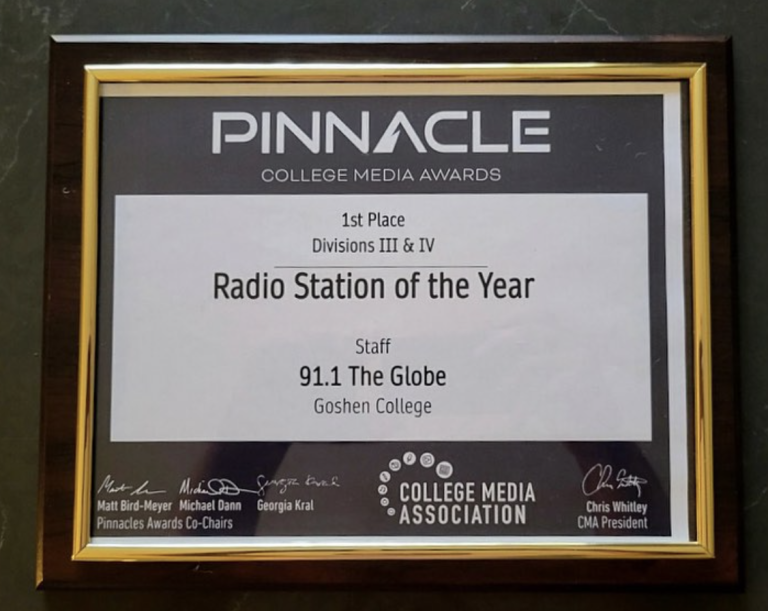 by Goshen College communications and available here
GOSHEN, Ind. – Faculty and students from Globe Media gathered with hundreds of other college broadcasters at three different educational industry conferences in October: College Broadcasters Inc. in Orlando, Florida, the Marconi Awards in New York City, and the College Media Association Pinnacle Awards in Atlanta. Students from The Globe and FiveCore Media received 18 individual awards across the three competitions.
91.1 The Globe was named "Radio Station of the Year" for institutions with enrollments under 3,000 students by the College Media Association with their Pinnacle Award at their annual National College Media Convention in Atlanta in October. This is the first organizational Pinnacle Award for The Globe and the station's fifth national title.