by Larry Bartel for Hesston College and available here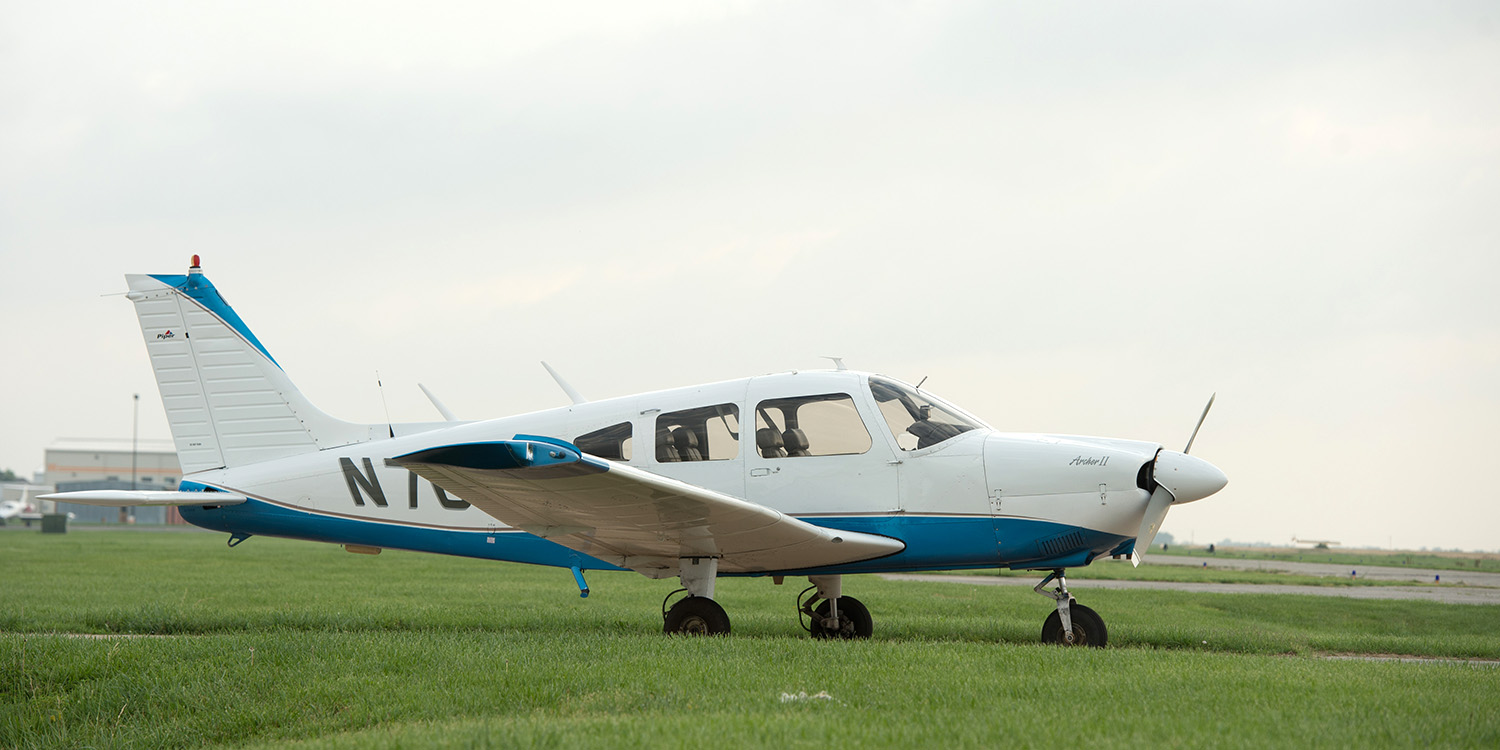 Hesston College's aviation team made a strong showing at the 2023 National Intercollegiate Flying Association (NIFA) Safety and Flight Evaluation Conference (SAFECON) for Region VI held in St. Louis, Mo.
The seven-member Hesston College aviation team, led by senior and team captain Matthew Manickam, delivered a standout performance in four critical events. Notably, Joshua Fleming secured second place in the Instrument Ground Trainer/flight simulation event, while Manickam took fourth place in the same category. In their debut at the Aircraft Pre-flight Inspection competition, Phoebe Kolb and Pablo Turcios secured impressive rankings of twelfth and fourteenth, respectively.
"I am extremely proud of how our team performed," remarked Manickam. "We were competing against teams who have aviation programs much larger than our entire school, and we were able to be competitive and represent Hesston well. With the experience gained at this year's competition, I'm optimistic about our ability to assemble another strong team to compete again next year."
Toby Yoder, staff flight instructor and a member of the 2021-22 flight team, represented Hesston College as a judge at the event. Looking ahead, the team is gearing up for next year's Region VI SAFECON event, hosted by the University of Dubuque, with plans to expand their participation and a potential opportunity to host the event in 2026.