by Bluffton University and available here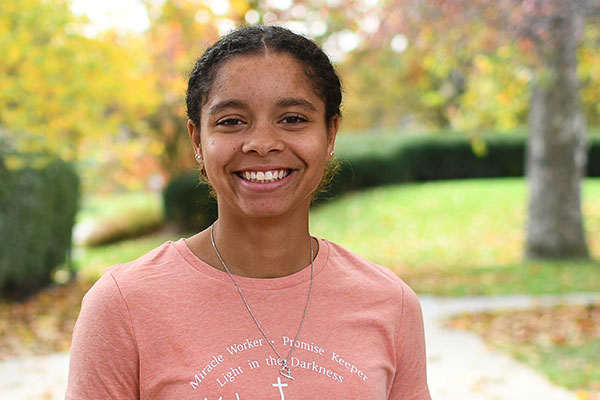 Cheyanne Bolden '25, a psychology and social work double major from Sidney, Ohio, knows exactly what she wants to do in life.
"I want to have a career where I am able to help people – talk to them, figure out what's going on and help them find a solution," said Bolden.
Originally a nursing major, Bolden switched to psychology because she likes learning about people and how they work. She added social work this semester after spending the summer as a counselor at Camp Robin Rogers in Spencerville, Ohio. The camp serves children and young adults with autism and disabilities as well as their siblings.
"I loved every second of that experience," said Bolden.