by Larry Bartel for Hesston College and available here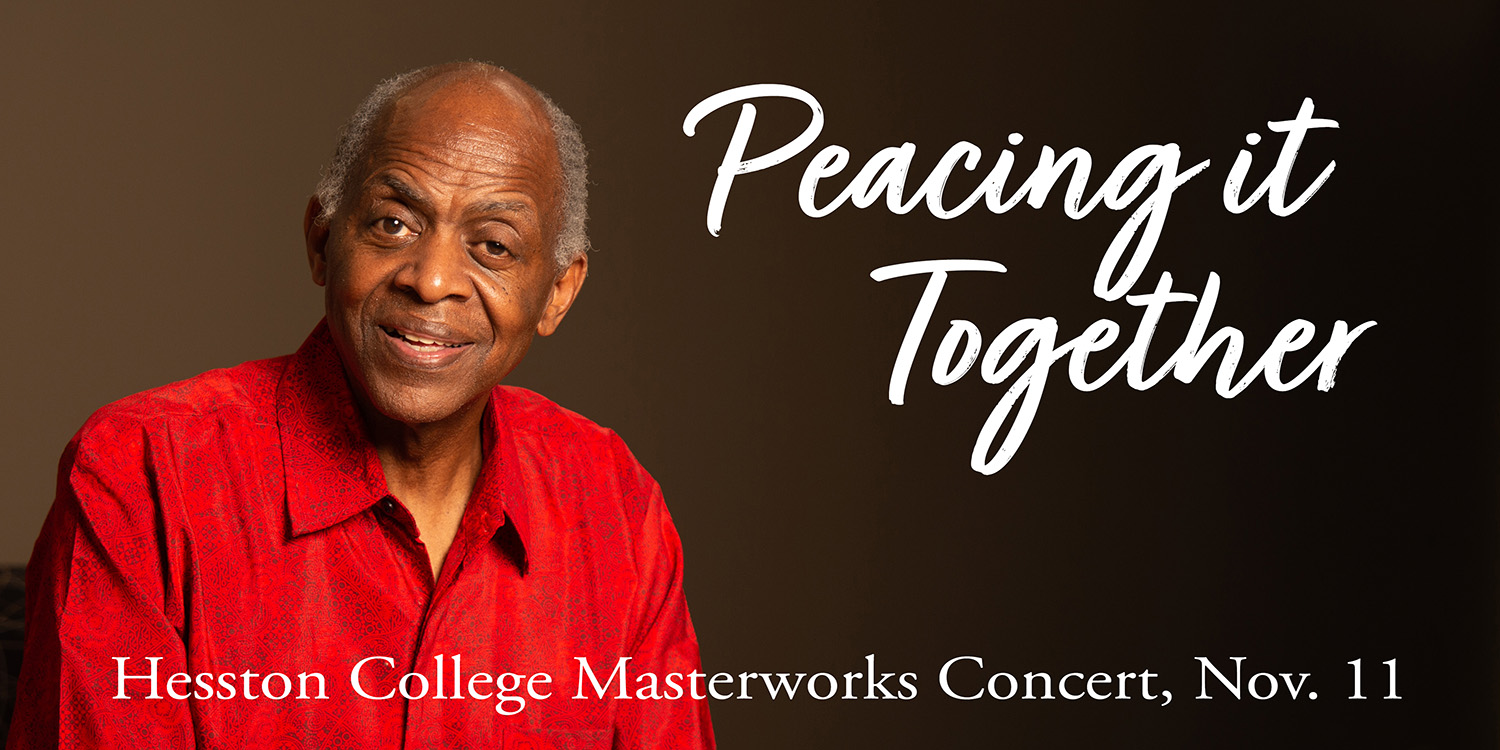 This year's Masterworks concert presented by the Hesston College music department has a personal significance to the Hesston community. The memory of Hesston College alumnus and former employee Tony Brown will be honored with a concert titled Peacing it Together: A Tribute to Tony Brown. The performance takes place November 11 at 7:30 p.m. at Hesston Mennonite Church. A pre-concert life story sharing will be given by former college employees John Sharp and Dallas Stutzman and current music professor Ken Rodgers at 7 p.m.
The concert will honor Brown's lifelong pursuit of peace building through music. Masterworks chorus and orchestra, along with soloists Dr. Holly Swartzendruber and Keith Harris, will perform compositions Brown held dear to his heart. Selected works include a scene from "Elijah" by Felix Mendelssohn, "Old American Songs" by Aaron Copland and a wide collection of spirituals and art songs.