by Larry Bartel for Hesston College and available here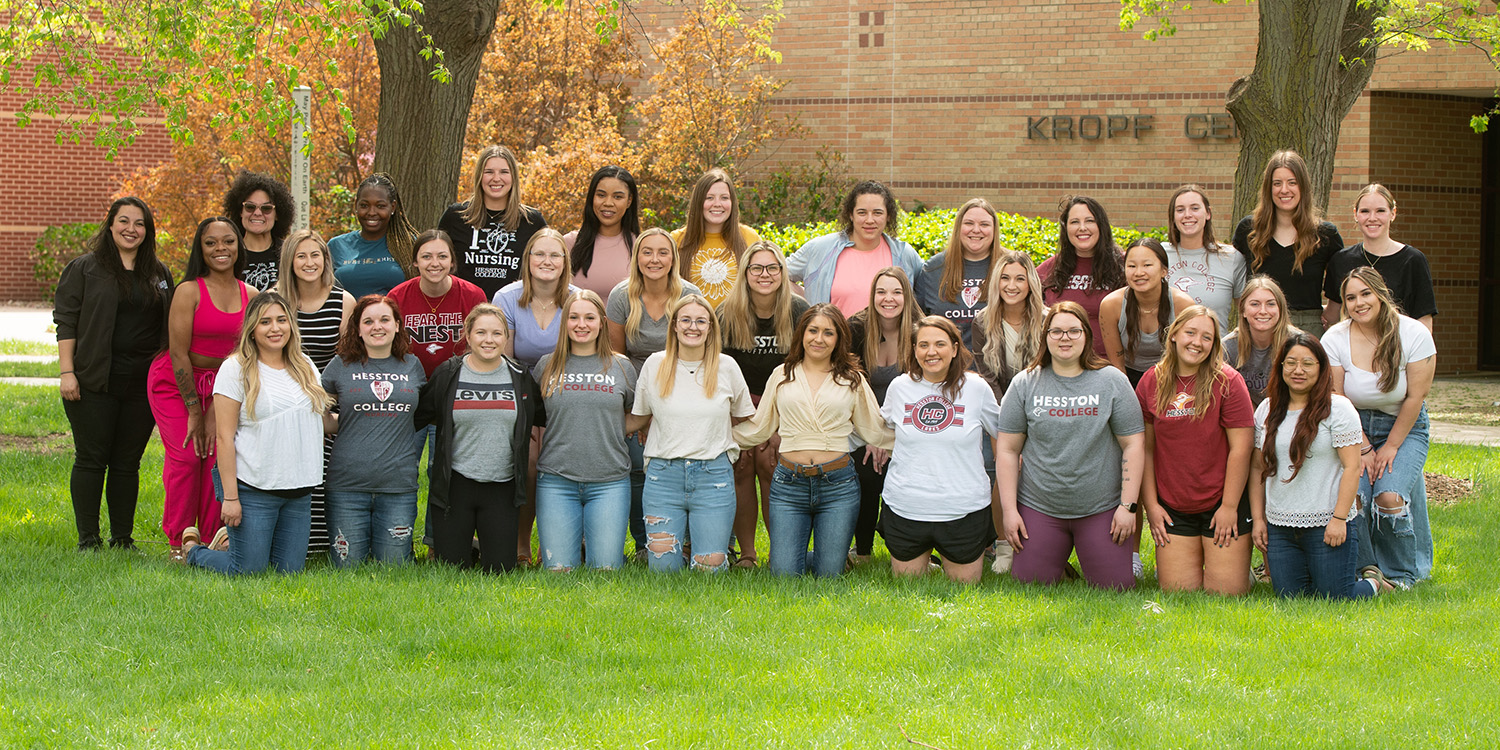 The Hesston College School of Nursing has consistently been among the top programs in the state of Kansas, and the graduating class of 2023 set the bar even higher. Nursing faculty celebrated with the 33 graduates of the class of 2023 over their 97 percent first-time pass rate on the National Council Licensure Examination – Registered Nurses or NCLEX.
While the School of Nursing's first-time pass rates are consistently above the national average, this is the program's highest first-time pass rate since the first BSN class graduated in 2017. By September, all May graduates had achieved the licensure goal for a 100 percent overall pass rate.
"We celebrate and congratulate our most recent graduates for their great first-time pass rate," remarked program director Gregg Schroeder. "Their success was not a surprise for us, our students were prepared and worked hard for that success."