by Khalil Garriott for Eastern Mennonite University and available here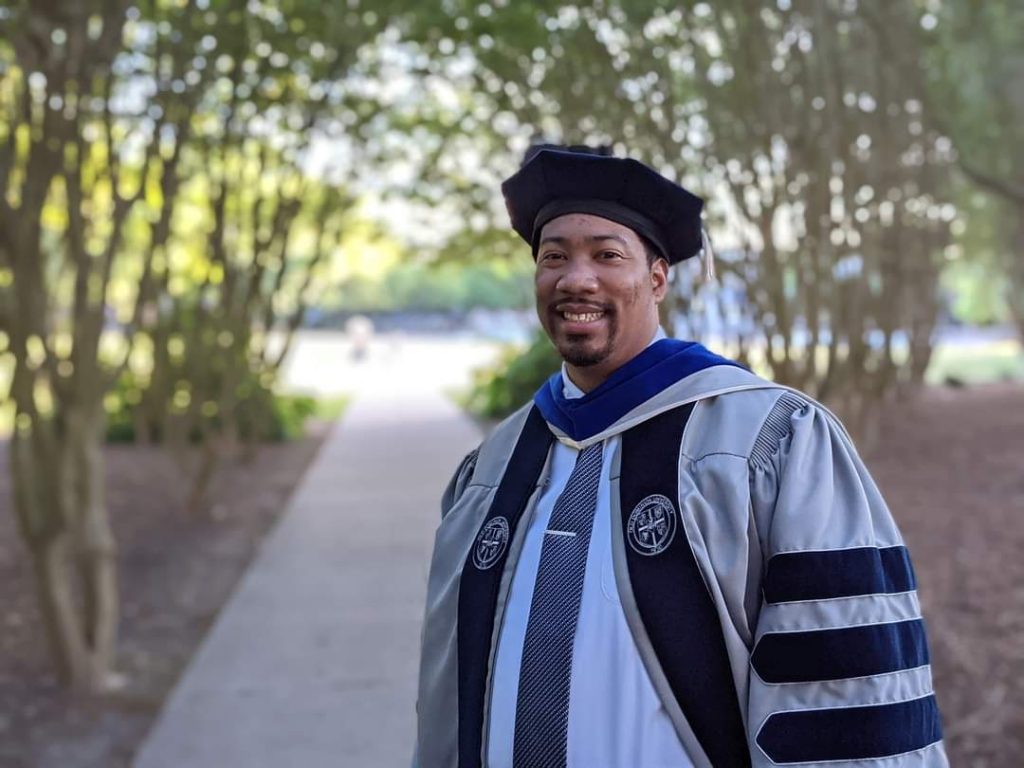 A transformational educator
Outstanding Young Alum of the Year Basil Marin '10 keeps students' needs first
America's youth face myriad risks and challenges meeting them head-on. From mental health struggles and bullying to academic concerns and the perils of social media, vulnerable children in the U.S. have a lot on their minds—and many just need someone to show that they care.
Anastacio Basil Marin '10 prides himself on being that person, continuing his work with secondary students who act out and struggle in school. By parlaying his lived experiences with advanced degrees in the field of education, he also has blossomed into a sought-after keynote speaker on education topics.
As selected by Eastern Mennonite University's Alumni Association and its Awards and Nominations Committee, Marin is the 2023 Outstanding Young Alum of the Year. The Outstanding Young Alum Award is given annually to an alumna or alumnus who, through her or his professional achievement and/or Christ-like compassionate service, is making a significant contribution to the local, national or global community.
"I am grateful to the EMU community for thinking of me during one of the lowest periods of my adult life," Marin said of winning the award. "Losing my father a year ago has truly impacted my life in a significant way. Being the Outstanding Young Alum of the Year is not only an honor but a dedication to my father's legacy of serving others. This award has given me hope in the Bible verse Galatians 6:9, which states, 'Let us not become weary in doing good, for at the proper time we will reap a harvest if we do not give up.'"