from a Facebook post by Freeman Academy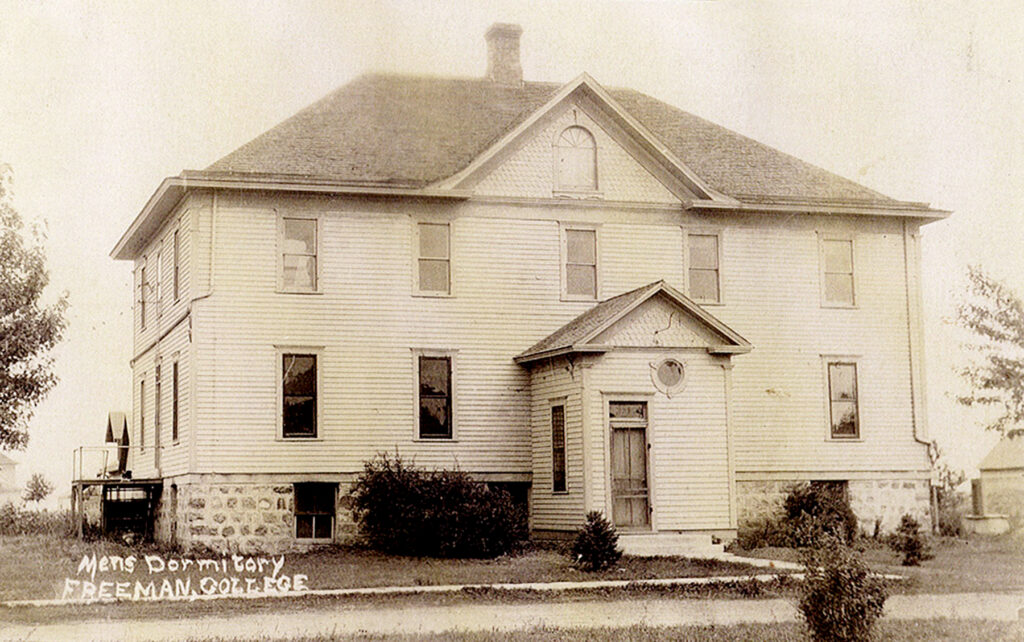 "After the experience of the first year, the need for a rooming house and dining hall became apparent," wrote Marie J. Waldner in "For Half a Century." The book, published in 1951, offers interesting insights into the rich history of Freeman Junior College and Academy, established as South Dakota Mennonite College in 1900 with classes beginning in 1903.

"Housing over 100 students in a small town was a difficult task," she wrote. "Almost no one wished to keep roomers longer than until Christmas."

Conditions had become so difficult that staff had to house students in their own homes. It's worth noting that automobiles had not yet come on the scene and the majority of students were from the rural Freeman area.

Construction of a boy's dormitory on the campus began in August 1905. Nine months later it was completed. It was located southeast of the "The College" in the space that today is home to the playground and faculty/visitor parking area. It included a large basement that served as the dining room until Pioneer Hall was built in 1950.

"Girls were permitted to eat in the dining hall but had to room in the homes of instructors or other accessible residences," Waldner wrote.

Later it became a dorm for Freeman Academy girls and was commonly referred to as the "Old Dorm."
The building was razed in 1966, a year after Frontier Hall was built as a coed dorm.
(Thanks to Heritage Hall Museum & Archives for these history snapshots.)