written by MEA staff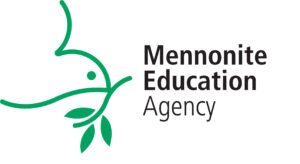 ELKHART, Ind. Mennonite Education Agency (MEA) is launching a new scholarship for BIPOC (Black, Indigenous, and People of Color) students within Mennonite Church USA (MC USA).
The purpose of the scholarship is to help BIPOC students, who are active in MC USA congregations, attend a Mennonite college, university, or seminary.
MEA's Executive Director Michael Danner is excited to launch the scholarship. "Mennonite colleges, universities, and seminaries continue to grow in their ability to welcome and engage BIPOC students," he said. "At the same time, BIPOC congregations are growing within MC USA – including many new congregations. MEA's goal with this scholarship is to help more BIPOC students access the quality Anabaptist education they can get at Mennonite schools. This scholarship is a small start, which we hope will help more students access Mennonite educational opportunities."
Glen Guyton, the first African American Executive Director of MC USA, commended the initiative. "MEA has always been a champion of diversity in MC USA," he said. "I am thankful for the work they are doing to create more opportunities for BIPOC students to attend our Mennonite colleges. We need to spread the word and support both MEA and our students, the future leaders of MC USA."
Said MEA's Michael Danner, "This scholarship is a new example of MEA's long-standing commitment to diversity and access within Mennonite education."
This is a $4,000 scholarship. Each MEA-approved Mennonite institution may receive one scholarship in the 2023-24 academic year. As funds increase, so will the number of scholarships available. Details about the scholarship and the application can be found online at www.MennoniteEducation.org/schools/mea-scholarship-for-bipoc-students/.
If you would like to contribute to this scholarship, make checks payable to Mennonite Education Agency and designate "BIPOC scholarship." Send contributions to MEA at 3145 Benham Avenue, Suite 2, Elkhart, IN 46517-1970. Online contributions can be made at www.MennoniteEducation.org and click on the Donate tab.
Mennonite Education Agency, the education agency of Mennonite Church USA, is headquartered in Elkhart, Indiana. MEA partners with Anabaptist Mennonite educational institutions and programs affiliated with MC USA to strengthen the church through education.
###