by Hannah Scott-Carter, originally published by Goshen College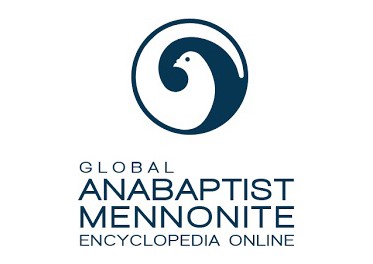 GOSHEN, Ind. - At their annual meeting in May, the Global Anabaptist Mennonite Encyclopedia Online (GAMEO) management board welcomed new members and reaffirmed its commitment to publishing content related to global Anabaptist-Mennonite life, history and thought. 
Three new members joined GAMEO's management board in the past year: Anicka Fast, secretary of the Faith and Life Commission of Mennonite World Conference; Elizabeth Miller, director of the Institute for the Study of Global Anabaptism at Goshen College [alum of Goshen College and Anabaptist Mennonite Biblical Seminary]; and Roberta Yoder, representing the Mennonite Church USA archives [alum of Goshen College]. In 2022 GAMEO welcomed the D.F. Plett Historical Research Foundation as a new institutional partner, and Plett Foundation executive director, Aileen Friesen, subsequently joined the GAMEO management board at that time [alum of Westgate Mennonite Collegiate]. 
This past year, 117 new articles were added to GAMEO, bringing the total collection to 17,091. Volunteers worked hard to increase the scope of congregational profiles available on the site, and students at the University of Winnipeg, Goshen College, and in biography-writing workshops in DR Congo and Burkina Faso are actively involved in writing new articles. In 2017 GAMEO committed to prioritize and expand entries related to global Anabaptism; at the recent board meeting, members celebrated some advances toward that goal. 
Fast, for example, has been instrumental in creating a structure for West and Central African church members interested in writing biographies and congregational profiles for inclusion in GAMEO. As part of this process, the GAMEO board and Fast worked together to modify GAMEO's biography templates to be more flexible and adaptable. GAMEO also committed to publishing global content in both English and another language spoken in the region where the article originated, a step that demonstrates GAMEO's commitment to greater accessibility on a global scale. Additionally, the Dictionary of African Christian Biography generously agreed to share Anabaptist-related biographies from their collection for publication in GAMEO.
Over the last year, these adaptations have borne fruit, and GAMEO counts recent entries from the Mennonite and Mennonite Brethren Churches in the Congo, the Meserete Kristos Church in Ethiopia and the Evangelical Mennonite Church of Burkina Faso. Goshen College students also adapted biographies written by Barbara Nkala and Doris Dube, from the Brethren in Christ Church of Zimbabwe, for publication in GAMEO. Other advances included updating Indigenous names and terms, as well as a plan for the D.F. Plett Foundation to thoroughly review and consult on entries related to traditionalist Dutch-Russian Mennonite groups.
"Over 830 users access and read GAMEO articles each day, " said general editor Elizabeth Miller. "We anticipate that GAMEO will become even more relevant for global users as the list of contributors, publishing languages, and entries expands."
With a core collection of articles emerging from the Mennonites in Canada history series and the five-volume Mennonite Encyclopedia, GAMEO has been faithfully maintained and expanded by a network of Mennonite historians, librarians and archivists. Today it is one of the most widely-consulted and authoritative sources about Anabaptist-Mennonites on the web. Its seven partners include those listed above, as well as the Mennonite Central Committee, Mennonite Historical Society of Canada and Mennonite Brethren Historical Commission.