originally published by Goshen College
The Community Foundation of Elkhart County has awarded Goshen College a $1 million grant to invest in the renovation of Westlawn Hall for a new nursing and public health teaching facility.
Goshen College President Rebecca Stoltzfus said, "We are very grateful for this generous grant from the Community Foundation, which significantly helps us expand our nursing program through new facilities in collaboration with Ivy Tech and local schools. Our region is experiencing an urgent and growing crisis in the health workforce. Educating nurses creates good jobs, provides flexible and rewarding career pathways, and will sustain the capacity of our local healthcare system to care for all of us."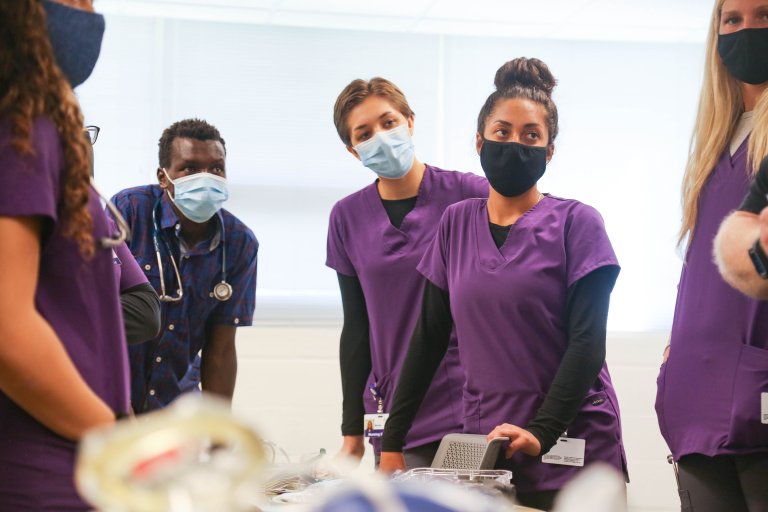 Every community in the region, state and nation is projecting an increased need for nurses, and there is a critical shortage of healthcare professionals in the region that preceded and was exacerbated by the health crisis of COVID-19. The crucial shortage of nurses threatens the health and economy of the region.
The college's talented faculty lead a world-class program, but are presently in crowded spaces that limit the growth of these outstanding and high-demand programs. New facilities in Westlawn will provide space for an expanding portfolio of nursing and public health education programming to meet the growing needs of healthcare.
"We believe that Goshen College is another excellent example of our mission to improve the quality of life in Elkhart County by inspiring generosity," said Pete McCown, president of the Community Foundation. "We are pleased with what they've presented to us and we expect them to be successful in their efforts. Goshen College is another vital link in the chain of nonprofit entities that are improving our quality of life in Elkhart County."
Westlawn Hall renovation plans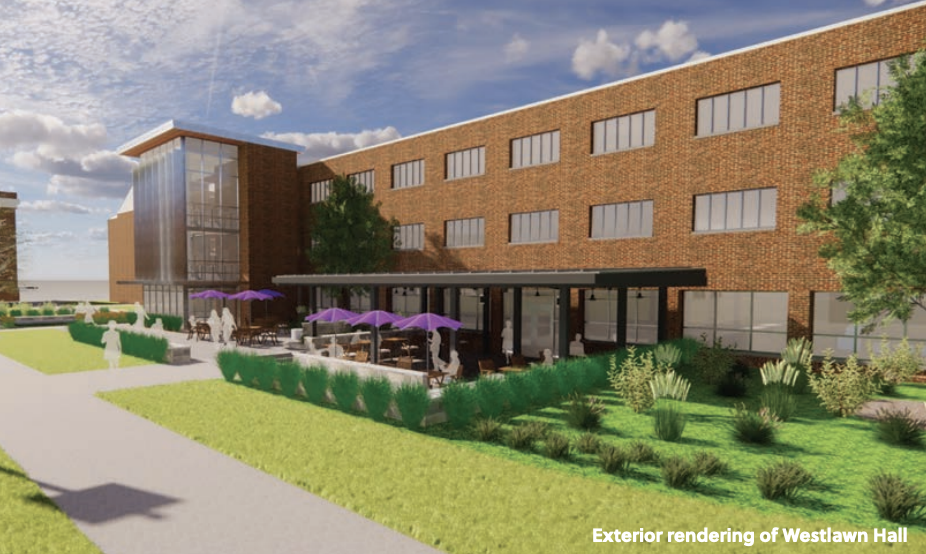 The historic Westlawn Hall will see a complete renovation, creating a new home for the Nursing Department and public health program, and enhanced dining facilities and gathering spaces to serve the entire campus. The new space will accommodate collaborative educational partnerships, offering a complete portfolio of nursing careers — from nurse assistants to nurse practitioners — that will have a long term impact on quality healthcare in the region. With this significant enhancement of space and facilities for nursing programs, Goshen College will have the opportunity to double the number of nursing graduates, while also supporting a growing public health major.
The 18,000 square feet on the second and third floor of Westlawn Hall will be renovated to create a state-of-the-art nursing and public health education center. The first floor will remain the college's dining hall. Westlawn was built in 1951 as a residential space, though the second and third floors have served as campus storage space for the past 25 years.
The nursing facilities will feature three inpatient simulation rooms and six exam rooms for use in high-fidelity simulation training, a large 10-bed skills lab, a central teaching area, flexible classrooms, student lounges, study areas and office space.
The college plans to begin renovations later this year.
A top-ranked nursing program
Goshen College's top-ranked nursing program, which offered Indiana's first Bachelor of Science in Nursing degree in 1950, is accredited by the Commission on Collegiate Nursing Education and maintains standards of excellence in graduation rates, program satisfaction, licensure and certification pass rates and job placement rates.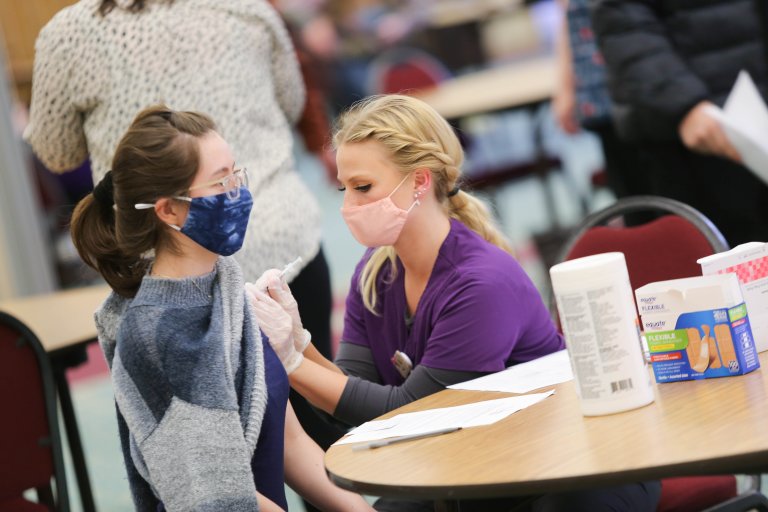 "Goshen College has an excellent reputation for producing top-notch registered nurses that reflects the growing Latino population in our region," said Jewel Yoder, chair of the college's nursing department. "We've been teaching nursing majors long enough to know that healthcare is more than memorizing anatomy — it's about caring for the whole individual. We are ranked among Indiana's best nursing programs and known for our educational excellence and focus on cultural diversity. Employers say they prefer Goshen College nursing graduates because they provide compassionate, culturally sensitive and high-quality care for patients."
In addition to offering a traditional Bachelor of Science degree in Nursing (BSN), an RN-to-BSN program, and a Master of Science degree in Nursing (MSN) with a Family Nurse Practitioner (FNP) track, Goshen College also offers a Doctor of Nursing Practice (DNP) degree.
About Community Foundation of Elkhart County
Community Foundation of Elkhart County partners with donors to leverage their philanthropy in ways that transform lives. Since 1989, the Community Foundation has helped generous donors to meet community needs, provide scholarship opportunities to local students, and made grants to nonprofit organizations working to improve Elkhart County. The Community Foundation strives to be a local entity known for inspiring good and impacting success. To learn more, go to www.InspiringGood.org.