by Ryan Cornell for Eastern Mennonite University and available here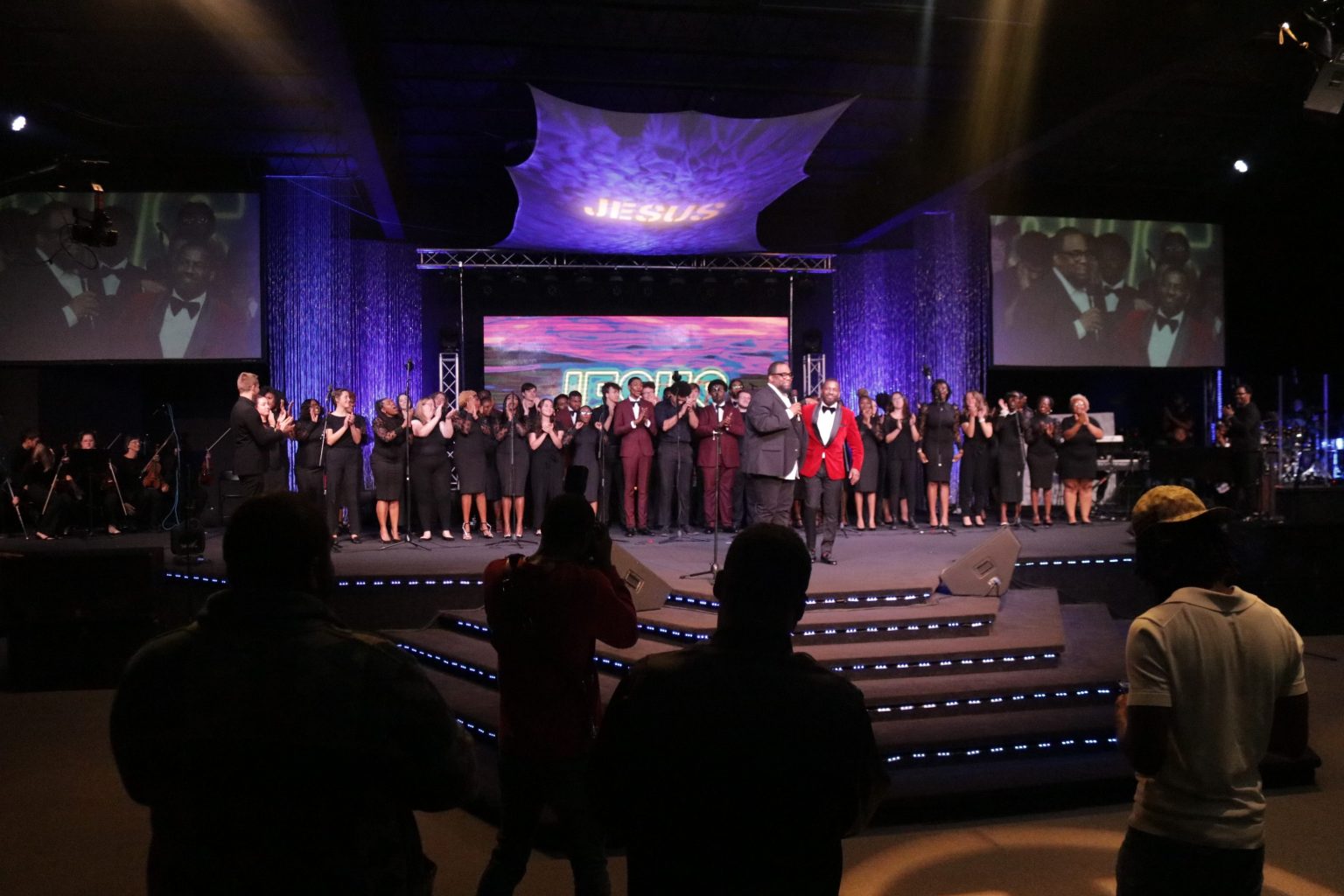 It's not every day that students at EMU get to share the stage with one of the biggest names in gospel music.
So, when members of the EMU Chamber Singers and orchestra strings got the chance to perform with noted artist Hezekiah Walker on Sunday, the experience is one they will likely never forget.
The Grammy Award-winning singer, whose Hezekiah Walker Center for Gospel Music at Virginia Union University in Richmond hosted the event, led both EMU and VUU choirs as vocalist for the song "I Need You to Survive."
Walker said on Thursday he was still fielding phone calls from people who were disappointed to miss the show.
"It was a major success," he said. "People are still talking about it."
For Jacob Nissley, a Chamber Singers tenor studying music education, watching Walker sing brought back memories. He was reminded of his time in Canton, Ohio, singing gospel hymns at the Baptist church down the street from his home church.
"That guy can sing," Nissley said about Walker. "He can belt out all the notes."
Soprano Reah Clymer, of Collinsville, Mississippi, also remarked on the experience.
"He was incredible," she said. "It was great to work with him."