written by Dan Sullivan and available here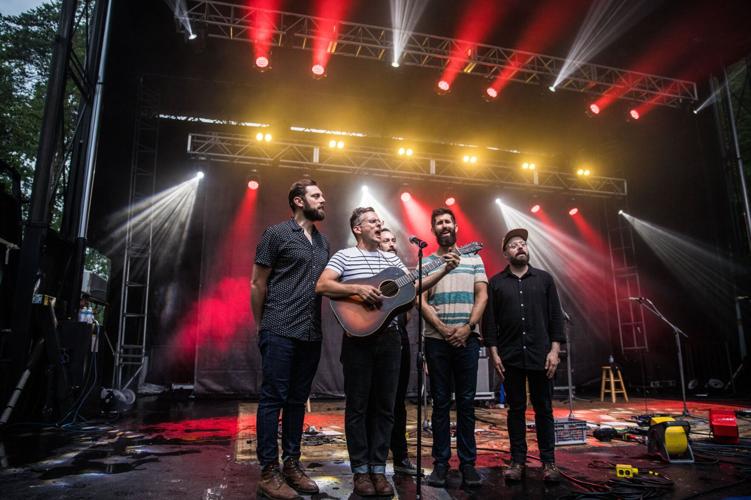 To the uninitiated, or the mistaken, the name "Steel Wheels" may not serve as a tip-off to the Harrisonburg, Virginia-based Americana/bluegrass/folk band's Mennonite roots.
"Usually, when people ask about the name, they're like, 'Are you guys big Rolling Stones fans?'" said lead singer, guitarist and banjo player Trent Wagler, alluding to the British band's 1989 album of the same name.
"It's a reference that usually gets lost on people."
While the band — which formed in 2005 around Wagler's songwriting during founding members' time at Eastern Mennonite University (EMU) and took the name The Steel Wheels five years later — doesn't necessarily want to be pigeonholed as a "Mennonite band," those connections permeate the band's music like the threads on a patchwork quilt.