A special presentation will launch the 2023-24 KIPCOR [the Kansas Institute for Peace and Conflict Resolution] Film Series at Bethel while bringing an important and under-heard perspective to campus, from an alumnus.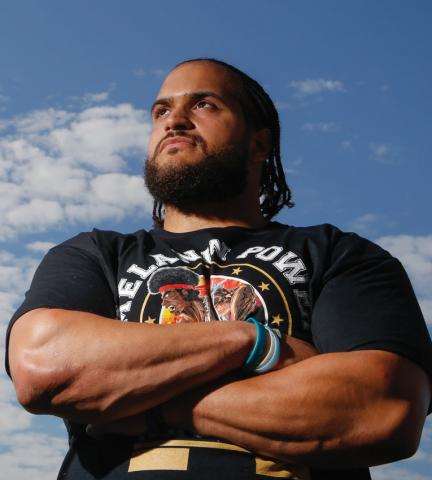 Eat, Protest, Lift screens Sept. 10 at 7 p.m. in Krehbiel Auditorium in Luyken Fine Arts Center, with an audience talkback to follow.
Bethel's Department of Social Work is hosting Dr. Caleb Stephens, Lawrence, whose appearance at Bethel is being funded in large part by the Bethel College Women's Association's Carolyn Schultz Lectureship endowment, with support from the annual KIPCOR Film Series.
The film has been described as Stephens' "documentary dissertation," as well as "a documentary love letter to Black survival, thriving and fighting back." […]