written by Marek Mazurek for WVPE 88.1 Elkhart/South Bend and available here.
ELKHART, Ind. – City leaders have grand designs to revitalize the once-abandoned Benham West neighborhood in south central Elkhart and they're seeking public input.
Once a thriving African-American community in the 1950s and 60s, the area of Elkhart along Martin Luther King Drive south of the railroad tracks and downtown is now mostly vacant, grassy space.
Most of the stores and buildings in the area were sold to the city and then torn down under the federal Urban Renewal program with the promise of redevelopment.
But that promise was never fulfilled.
Now, city leaders are partnering with the Elkhart Chamber of Commerce and architects at Notre Dame to plan for the future of the neighborhood.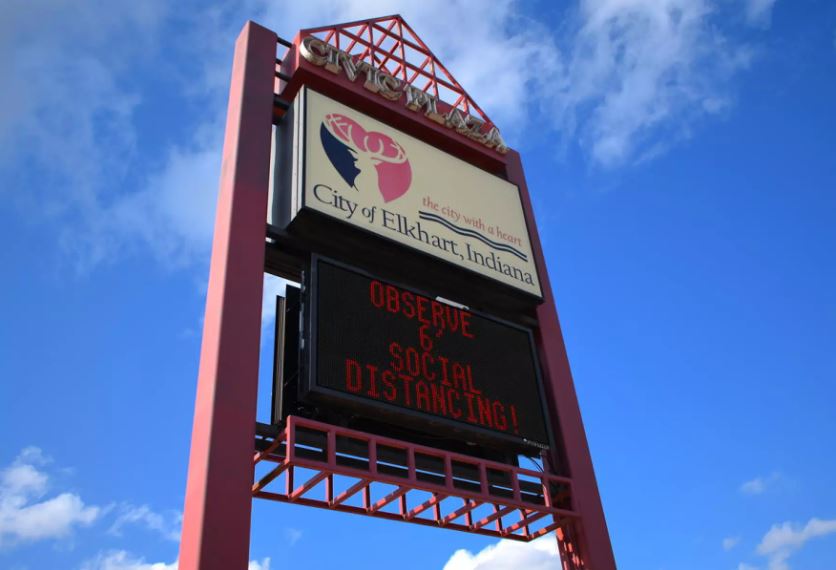 "We know that this area used to be a very thriving neighborhood," said Elkhart Chamber of Commerce president Levon Johnson. "So we're looking at how do we piece that back together. Specifically for the residents in the area that are already there."
Johnson explained that the plans for economic development being laid right now won't come to fruition until years down the line as the city continues to work with developers to bring projects to the area.
But there are things the city can do, such as setting up infrastructure and getting zoning ordinances in order to make private investment more attractive.
"What are the supports that need to go in to make these things work," Johnson said. "Do we have the right zoning to meet the needs of the particular area? As we look at home ownership, are there programs in place to make sure that folks are able get the loans they need? Is their credit in the right place?"
All of those items are things the city is working on laying the groundwork for and city leaders plan to present those plans to the public this week.
The impetus for the plans around south central Elkhart comes from a recent documentary titled "What Happened at Benham West" produced by the Anabaptist Mennonite Biblical Seminary.
Johnson said city leaders, including himself and Elkhart Mayor Rod Roberson, were moved by the documentary to make an action plan for the historic area. He added that recent legislation has made housing funding more readily available and that makes planning more of a necessity so as not to get passed over for new grants.
"As we listened to those elders that grew up in this area, most of whom are in their 80s now and have told the stories of what this neighborhood used to be," said Johnson. "That is so important. It's not just history, we've got people that have lived and been in that space and know what it was as a neighborhood."
Officials have held two public listening sessions to gather feedback from residents and are scheduled to hold a final presentation on Wednesday evening at Hotel Elkhart. The public is encouraged to attend.
Johnson said the city owns a good deal of land in the area, but the goal is not for the government to impose a vision for how projects spring up, but for the city to help people looking to invest in the area, or simply to buy a home there.
Johnson said residents expressed a desire for the neighborhood to be walk-able and for there to be ample affordable housing.