by Mennonite Men, the men's organization for Mennonite Church USA and Mennonite Church Canada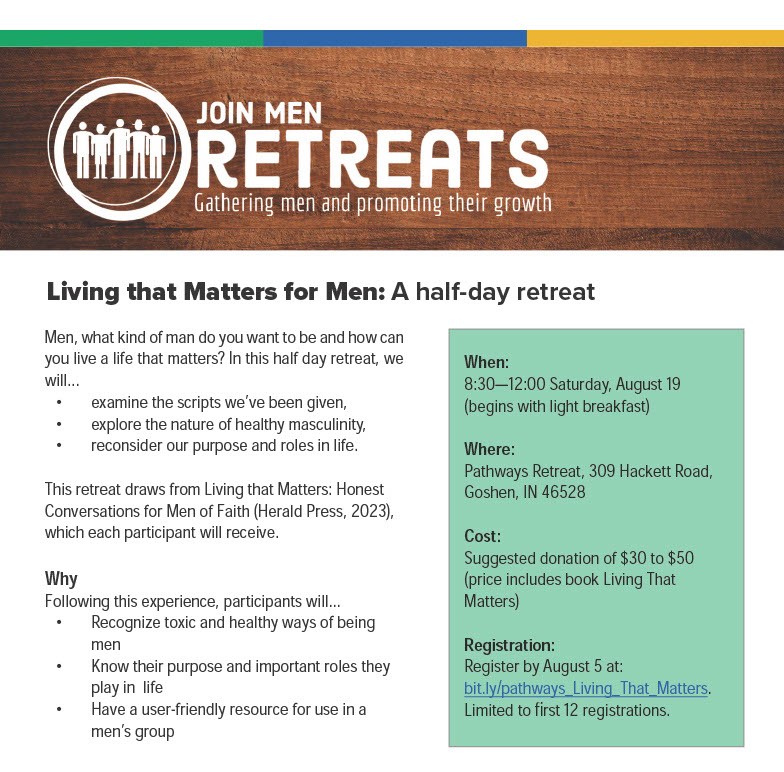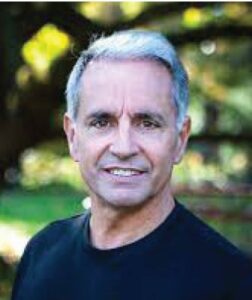 Steve Thomas, US coordinator for Mennonite Men, has worked with men for over 30 years as a pastor and retreat leader. He completed the Male Rites of Passage with Richard Rohr in 2003, co-founded Indiana-Michigan MALEs of Illuman, and has formed numerous men's groups. He is co-editor of Peaceful at Heart: Anabaptist Reflections on Healthy Masculinity (Institute of Mennonite Studies and Resource Publications, 2019) and co-author of Living That Matters: Honest Conversations for Men of Faith (Herald Press, 2023). He is a graduate of Hesston College, Goshen College, and Anabaptist Mennonite Biblical Seminary.
*This retreat can be made available anywhere in the United States.