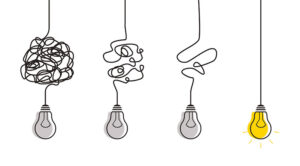 ELKHART, Indiana (Mennonite Education Agency) – Mennonite Education Agency (MEA) is following the biblical text of trading old wineskin for new – in this sense, though, the wineskin metaphor refers to something decidedly more modern. Having outgrown its website by several decades, it was time for more than just new wine. An entirely new vessel was in order.
Shé Langley, the founder of RankLift digital marketing agency, designed the site to improve functionality, provide interactive elements, and enhance the overall user experience. Site navigation is also improved, with intuitive accessibility.
MEA's Executive Director Michael Danner is thrilled with the new site. "Shé listened closely and then worked collaboratively with us to build a tool that reflects MEA's values and purpose. The new site is exactly what we hoped for."
To learn more about MEA's mission and work, and to experience the new website, visit www.MennoniteEducation.org. Mennonite Education Agency is headquartered in Elkhart, Indiana, and is the education agency of Mennonite Church USA, the largest Mennonite denomination in the United States. By partnering with schools and educational programs and helping them flourish, MEA works to strengthen Mennonite Church USA through education.