by NBA.com and available here
WASHINGTON, D.C. – Monumental Basketball President Michael Winger announced his updated executive leadership team for Monumental Basketball today, naming Will Dawkins as Wizards general manager and Travis Schlenk [Bethel College '95] as Wizards senior vice president of player personnel and promoting John Thompson III to senior vice president of Monumental Basketball.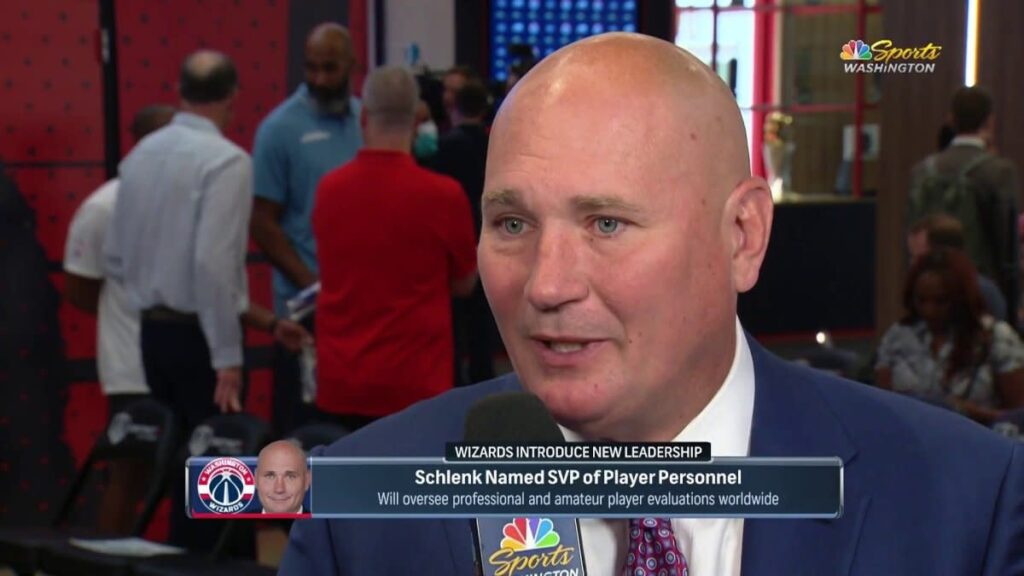 "We are very encouraged with the progress we've made in a short period of time in re-imagining our front office structure, putting together an experienced group of deep-thinking leaders who understand how to build a high-performing organization," said Winger. "Will, Travis and John all have radically different life and professional experiences, which will help us grow and change as we continue to add talent to our team."
Dawkins will be charged with immersing himself in the day-to-day operations of the Wizards, managing basketball operations and overseeing the Capital City Go-Go. Schlenk will oversee all Wizards player personnel evaluation, including managing the scouting staff.  Thompson's elevated role will be focused on exploring and implementing best practices for the Wizards, Mystics and Go-Go while ensuring accountability for excellence across the organization.