by UMEI Christian High School and available here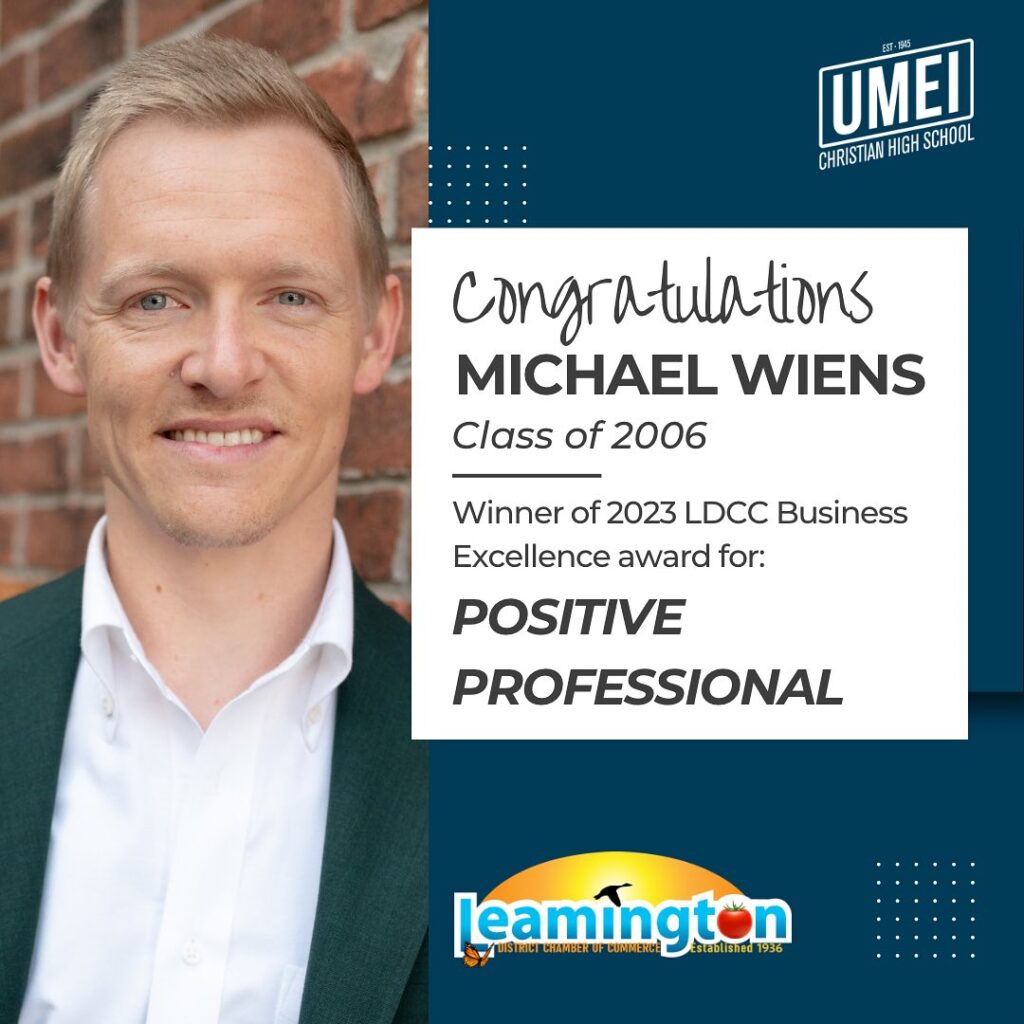 Congratulations to Michael Wiens for winning the Leamington District Chamber of Commerce Business Excellence Award for Positive Professional! This award is for professionals who operate their business with a positive community mindset, display exceptional professional and ethical qualities, demonstrate initiative and enthusiasm, consistently demonstrate congeniality and helpfulness, have an excellent reputation, and are actively involved with the community. Wow!

Michael Wiens (B.A., J.D.) is a partner at Sawatzky Balzer & Wiens law firm in Leamington. Michael serves on the Board of Directors at our local hospital, Erie Shores Healthcare, and contributes musically at Faith Mennonite Church. He formerly was the Chair of Church Council at Windsor Mennonite Fellowship.

As a third generation graduate of UMEI, Michael credits the school for instilling in him the passion for service and helping others.

Please join us in congratulating Michael!