abridged from a story published by WilmingtonBiz
REV Federal Credit Union recently announced a vice president appointment.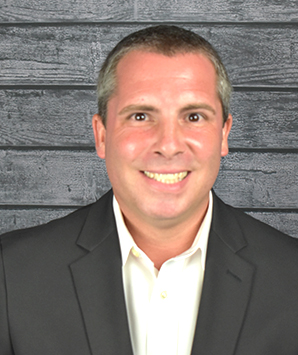 Dean Wood was promoted to vice president of enterprise risk management (ERM), a news release stated.
The release stated, "The newly created role of VP of ERM underscores REV's dedication to fortifying its risk management capabilities and demonstrates the credit union's willingness to seize business opportunities with even more confidence and resilience."
Chief Operating Officer Tara Smith said in the release, "Dean's proficiency in risk management and compliance will play a pivotal role in supporting our strategic priorities. With Dean joining senior management and taking the lead on our ERM initiatives, we are better equipped to maintain and strengthen our risk appetite as we continue on our growth trajectory."
Wood holds a bachelor's degree in business administration from Bridgewater College and a masters of business administration (MBA) from Eastern Mennonite University. He is certified as both a compliance officer and bank secrecy officer. In addition, Wood has completed an executive leadership program offered by DDJ Meyers, a prestigious executive training and recruitment organization.
In his new role, Wood will oversee ERM duties, including identifying, evaluating and reporting on all external and internal risks for the financial institution, in addition to BSA and regulatory compliance, legal administration, fraud, quality assurance and control and vendor management.
Wood joined REV as Director of Retail Operations in 2022. Prior to REV, Wood served as Director of Retail Operations at DuPont Community Credit Union in Waynesboro, Virginia.